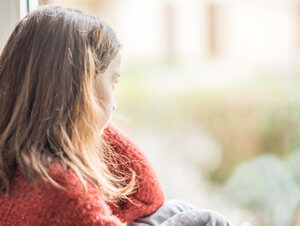 Substance abuse and addiction disorders impact all demographics in our nation. However, teens face particularly difficult challenges. Thanks to peer and societal pressures, teenagers can easily fall prey to various dangerous substances. For this reason, Memphis Recovery Centers provides a residential youth treatment program with addiction therapies for 13–17-year-old adolescents. For more information about our youth treatment program, reach out to Memphis Recovery Centers today at 866-672-7378.
About Our Youth Treatment Program
Memphis Recovery Centers' youth facility has its own campus, consisting of two historic homes with 20 beds. While our staff monitors teens 24-7, the goal isn't to create a rigid environment. Our compassionate professionals are in-tune with the needs of that demographic. Through comprehensive therapy and empathetic support, our staff fosters a sense of community and belonging for the youth we serve.
The youth rehab center program helps adolescents find joy in life without resulting in drug or alcohol use. Among peers, they can practice healthy coping skills and teamwork in recreational activities.
What Does Our Youth Treatment Program Include?
Memphis Recovery Centers provides youth-focused addiction treatment approaches, which include:
Group and family therapy
Anger management classes
Drug and alcohol education classes for patients and family
A broad spectrum of assessments and information for parents and involved family
Dual Diagnosis and Trauma Therapy
By itself, overcoming addiction can be an uphill battle. However, when teens have co-occurring mental health issues, the process can become complicated. Mental health disorders and addiction tend to run together and worsen each other's symptoms.
Conditions like anxiety and depression can make recovery seem impossible. However, dual diagnosis treatment and trauma therapy can address those issues and clear those roadblocks to recovery.
Experiencing addiction or mental illness by themselves can be traumatic and together even more so. This is why it is critical to address the resulting triggers and unhealthy coping skills that were created to shelter the individual from the situation.
At Memphis Recovery Centers, we offer a range of dual diagnosis treatment options. For example, our treatments include:
Transitions Learning Center
Memphis Recovery Centers operates an in-house school for youth in treatment. The school, known as Transitions Learning Center (TLC), provides a traditional classroom setting with a low patient-staff ratio that enables our youth to excel in an academic environment. MRC communicates directly with the outside public and private schools and other primary treatment providers to offer an added resource for balancing treatment planning and academics.
Continuing our patients' education not only helps bring students up to speed in learning but also prevents interruption of their academic objectives. Our youth rehab center program in Memphis, TN paves the way for their future.
The Path to a Brighter Future Starts Here
As a non-profit addiction treatment center, Memphis Recovery Centers prides itself on offering care to all those who need it, regardless of social or economic status. In addition to accepting various health insurance providers, we also offer private pay options. No matter the situation, we don't want a financial burden to scare you away from getting the help you need.
No matter where you come from, help is available with our programs, including:
Intensive outpatient program (IOP)
Together, we can help teens and their families recover from the effects of addiction. Our youth rehab center program in Memphis, TN helps parents with early interventions to promote healthy lifestyle choices for their children. It is critical to address issues of substance abuse as early as possible to create a brighter future for our children.
For more information about our youth treatment program, contact us online. To speak with our recovery team, call 866-672-7378 to discuss treatment options and enrollment.