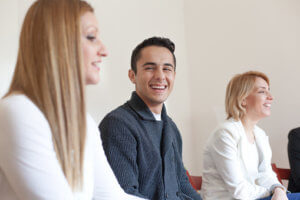 Knowledge is the best substance abuse treatment resource available. The more that you know, the easier it is for you to find help that fits your needs. Below is more information about substance abuse and government resources that help communities fight it.
Understanding Substance Abuse Treatment
Society often confuses substance abuse and addiction. They use these terms as if they mean the same thing. However, they don't.
Some people can abuse a substance without developing a mental, physical or emotional addiction. Typically, however, prolonged substance abuse leads to addiction. It's important to note that addiction isn't a choice. At that point, the body depends on the substance.
While substance abuse is a choice, many people don't feel that they have a problem until it's too late. Once addiction sets in, dependency is a hard habit to reverse. In most cases, addiction is an ongoing problem that people have to fight for the rest of their lives.
Substance Abuse Treatment and Mental Illness
Substance abuse statistics show that mental illness and substance abuse often go hand in hand. In fact, medical experts say that 60% of people battle both of these issues. Experts believe that substance abuse makes you more vulnerable to mental illness and vice versa.
When people suffer from both substance abuse and mental illness, substance abuse treatment usually comes first. This is because addressing mental illness isn't possible when people are under the influence of drugs. Also, drugs and alcohol usually have a bad interaction with medications for mental disorders.
Substance Abuse and Mental Health Services Administration
The Substance Abuse and Mental Health Services Administration (SAMHSA) is a government resource for people with substance abuse problems. This agency works as part of the Health and Human Services department of the government. Its goal is to promote mental illness and substance abuse awareness in communities around America.
SAMHSA uses what it calls strategic initiatives to combat people's substance abuse problems. This group flexes its muscles to reduce death, disability and illness among communities. These initiatives allow it to provide help such as:
Supporting substance abuse treatment recovery
Promoting emotional wellness
Increasing people's access to treatment
Collecting information on the best course of treatment for people with substance abuse problems
Supporting practices and innovations in substance abuse care
SAMHSA is just one example of a government-run resource that battles substance abuse. With addiction costing the nation $700 billion annually, it's in the government's issue to address this growing concern. This task involves addressing the precursor to addiction, which is substance abuse.
Stop Substance Abuse in Its Tracks at Memphis Recovery
Since it leads to addiction in many cases, substance abuse is a growing concern in Memphis, Tennessee. At Memphis Recovery, our goal is to help individuals get substance abuse treatment before it's too late. We provide custom recovery plans that address your primary areas of concern.
Through the use of our diverse lineup of treatment programs, we provide support for all kinds of addictions. This includes addictions such as:
Alcohol addiction
Prescription drug addiction
Cocaine addiction
Our substance abuse treatment programs differ from other centers because we focus on creating custom plans. No two people are the same, so their problems aren't either. We do, however, place a big focus on our family therapy program and support. Memphis Recovery offers inpatient and outpatient addiction treatment programs as well as aftercare treatment.
Fight your addiction with the help of our expert staff. As a non-profit addiction treatment group, we put your needs ahead of our own. Contact Memphis Recovery today at 866-672-7378 for more information.