If you need addiction treatment, why do you hesitate to get that help? Many people let their fears hold them back from the treatment they need. But a quality rehab provides what you need to start a new life, including addiction therapy. Instead of fearing the unknown, start taking the right steps to a brighter, happier future.
Do You Need an Addiction Rehab Program?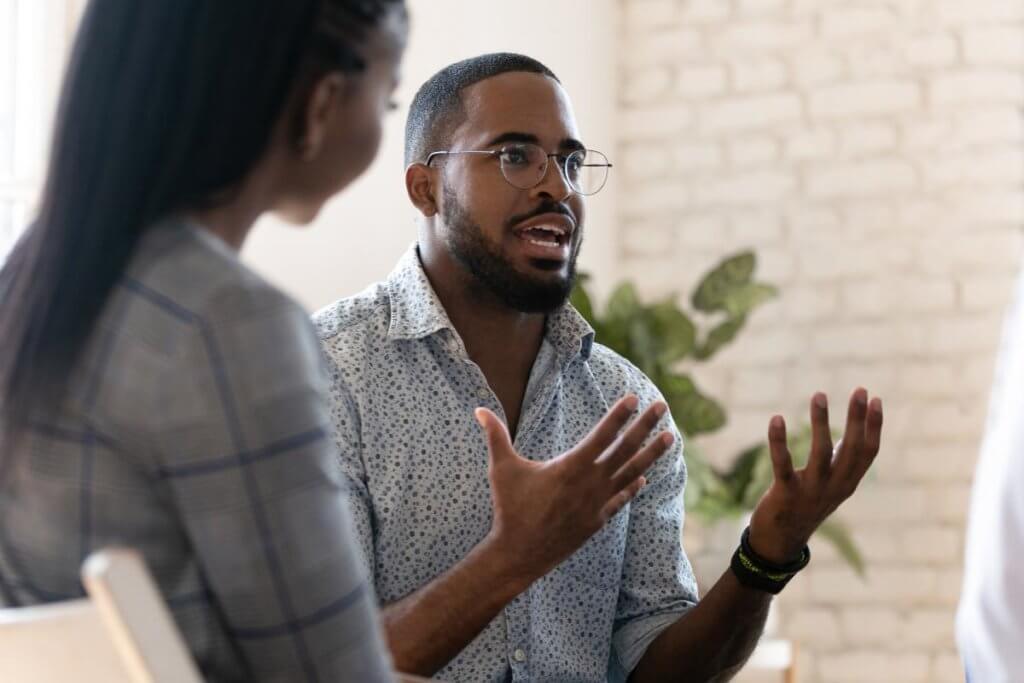 According to the National Institute on Drug Abuse (NIDA), your rehab treatment must help you end your substance abuse, reduce the risk of relapse, and empower you to start a new life.
Your addiction includes many issues unique to you, along with your substance abuse. Therefore, your treatment must also include many approaches combined as part of an individualized treatment plan. This means that in a quality rehab, you then undergo an addiction therapy program designed around your unique needs.
So many therapies exist. So how do you know which ones you need as part of a well-rounded addiction treatment program? For your addiction and its causes, you need:
Individual therapy
Behavioral therapy
Family therapy
Group therapy
Expressive therapies, like art and music
Trauma therapy
Dual diagnosis treatment
Each of these therapy types provides you with healing and help in the many areas of your life. Individual therapy focuses on your own needs, goals, beliefs, and behaviors. Family therapy helps you rebuild family relationships with better understanding and communication. Lastly, group therapy involves peers working together to heal and grow.
Types of Addiction Therapy Explained
How you respond to specific therapies differs from how someone else responds. So what helps you gain the most growth and benefit is also unique to you. By getting to know some important addiction therapy types, you also gain an understanding of which rehab programs meet your needs.
Behavioral Therapy
Behavioral addiction therapy focuses on setting goals in your life and achieving them. In the process of doing so, you examine your unhealthy behaviors and what you need to do to change them.
Negative behavior like substance abuse continues because the drugs fulfill some purpose for you. This purpose may include making you feel good, calming your anxiety, ridding you of pain, as well as other benefits. You continue using drugs for this reinforcement, even when negative results occur. You value your substance abuse more than the risks it brings.
In your addiction therapy program, your therapist helps you see your negative behaviors. The therapist uses specific methods to help you grow. These methods include psychoeducation and planning, assertiveness training, calming techniques, exposure therapy and other means. If one of the personality disorder types matches your behaviors, you then learn about your condition and how to improve.
Art and Music Therapy
Expressive therapies like art and music therapy help you communicate using nonverbal methods. This makes it easier for you to express yourself without censoring yourself or saying what others want to hear. Things you fear talking about also come out more easily through art and music therapies. These therapies help you learn creative outlets for expressing yourself both in rehab and long after.
Trauma Therapy
Trauma therapy helps you work through past abuse or trauma. These experiences likely contributed to your substance abuse and addiction as you struggled to deal with trauma effects. By working through your trauma, you learn to deal with factors such as your emotions, stress, anxiety, or depression in healthier ways.
Finding the Right Rehab for Your Addiction Treatment Needs
In Memphis, Tennessee, Memphis Recovery provides the therapies and treatments you need for strong, lasting recovery. This rehabilitation includes several phases of treatment using a step-down approach. Most people start in residential treatment, then phase into partial hospitalization, and finally intensive outpatient rehab.
Programs of Memphis Recovery include:
Residential, PHP, IOP, and OP programs
Trauma therapy
Individual, group, and family therapies
Individualized treatment planning
Adult and youth programs
If you or someone you love need treatment for drug or alcohol addiction, that treatment awaits at Memphis Recovery. Call Memphis Recovery now at 866-672-7378 for more information about our addiction therapy program.