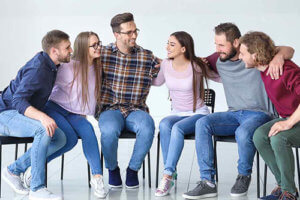 If you've decided to seek addiction treatment, plenty of options are available. Many are specialized, based on the substance abused, and are inpatient, partial, or outpatient rehab programs.
Outpatient treatment programs provide initial support for mild addictions or additional support after inpatient rehab programs. Learn why outpatient rehab is essential for anyone on the road to recovery. Contact us today to learn more about our Memphis, Tennessee rehab programs.
What Is Outpatient Rehab?
Before fully understanding the benefits, people need to know more about outpatient rehab. First, it allows them to live at home while receiving rehab treatment. With inpatient treatment, they have to live at the rehab center. Despite these differences, clients still have access to the same treatment programs.
Memphis Recovery Centers provides the following during rehab:
Individual, group, and family therapy
Dual diagnosis treatment
Cognitive-behavioral therapy
Holistic therapy programs
Life skills training program
However, outpatient rehab may not be the ideal first choice depending on the severity of your addiction. For most people, starting a residential treatment program is the best path to success. Under 24/7 supervision, therapists and counselors will help you address negative thought patterns and addictive behaviors. They'll also help you develop accountability and prepare you for lasting independence.
Outpatient treatment programs are great for less severe addictions when individuals have a safe, supportive home environment. It is critical to have a drug-free setting when attending addiction treatment programs.
Benefits of Outpatient Rehab
The ability to continue working is a significant benefit. As long as you're at a point in your recovery where you can juggle job responsibilities, outpatient rehab can be a tremendous tool in helping you transition back into society.
The same is true for people who are still in school. Missing a lot of high school or college classes can put students behind in their studies. Outpatient treatment programs can work around their class schedules to ensure they do not fall behind in their studies while getting help.
Outpatient rehab also allows individuals to stay with supportive family and friends. A strong relapse prevention network from individual and group therapies is only one part of the picture. Involving close loved ones in rehab programs strengthens relationships to impact recovery positively.
Although health insurance can cover some drug rehab program costs, outpatient options are less expensive. There are no added expenses to cover staying overnight, 24/7 care, or meals.
Outpatient addiction rehab programs provide an important stepping stone for those in recovery. By allowing patients to stay at home, outpatient rehab programs provide a less restrictive environment that can offer successful treatment. If you or someone you love is struggling with addiction, outpatient rehab may be the right choice.
Memphis Recovery Centers offers outpatient rehab programs tailored to each individual's needs. Our highly trained and experienced staff provides a comprehensive approach to addiction treatment that has proven to be successful time and again. Contact us today to learn more about our outpatient rehab program and how we can help you or your loved one on the road to recovery.
Inpatient or Outpatient Treatment?
Both treatment options come with their benefits. Drug rehab centers use these two programs to create a step-down method. They prefer that clients attend inpatient rehab first and then graduate to outpatient treatment.
Rehab centers prefer this approach because it helps build a strong foundation for people. Studies show that first-time rehab attendees have a far lower chance of relapse if they do inpatient rehab.
However, choosing inpatient or outpatient treatment depends on the individual. Rehab staff members evaluate each client to determine which approach is best for them.
Addiction Rehab in Memphis, Tennessee, with Memphis Recovery
Regardless of the kind of treatment you want, you can count on Memphis Recovery to provide it. We put our client's needs first and consider all of their concerns. We also offer a wide range of programs and services, including:
Substance abuse treatment programs
Partial hospitalization program
Intensive outpatient program
Men's and women's rehab programs
Youth rehab center
Get the outpatient addiction treatment rehab program you need and deserve at Memphis Recovery Centers. Don't try to overcome your addiction alone. Contact us today at 866-672-7378 for more information about our services.