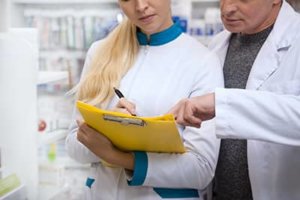 Drug addiction isn't a conscious life choice. Prolonged drug abuse causes a chemical imbalance in the brain, which leads to a legitimate mental disorder. When users try to stop, painful withdrawal symptoms can occur within a few hours. Because these symptoms can be uncomfortable and dangerous even after detox, a partial hospitalization program (PHP) might be necessary.
PHPs often go hand-in-hand with residential care programs and act as a midway point. The goal is to help those suffering from addiction regain stability as they begin recovery. Learn how these programs can benefit people struggling with addiction.
What Is a Partial Hospitalization Program?
A partial hospitalization program provides increased medical supervision for individuals seeking addiction recovery. In some cases, individuals step down to PHP after completing a residential program. While it offers similar benefits to an inpatient program, individuals return home at night after receiving treatment.
Beyond receiving specialized treatment for withdrawal complications or other medical issues, partial hospitalization involves a psychiatric evaluation. Medical professionals use this to determine the type of therapeutic activities that patients should engage in. Depending on the rehab center and its practices, that evaluation could also determine if medication should be part of the program. If necessary, professional staff can administer medication and also monitor patient stability to avoid over medicating.
Benefits of a Partial Hospitalization Program
The best PHPs ensure that people receive proper, individualized care. Additionally, they provide added flexibility.
Despite being a more intense form of outpatient treatment, people have the option to come and go. This flexibility allows them to keep up with work, education, and home responsibilities. It allows them to maintain a support network outside of the rehab center. No two paths to recovery are the same, and some people require daily family support.
PHP Therapies
Just like it does in inpatient and outpatient programs, therapy plays a major role in a partial hospitalization program. Typically, high-quality PHPs utilize three major therapies. These styles of therapy each serve their purpose and may be the solution to facilitate your recovery.
Individual therapy offers help in a structured, one-on-one environment. Many individuals struggling with addiction find it easier to share problems and get to the root of their addiction. While individual therapy is a core component of many recovery programs, it is most effective when combined with the other therapeutic approaches.
Group therapy involves sessions with peers. It effectively promotes the fact that they aren't the only ones struggling with addiction. Sharing fears and concerns in a group setting promote camaraderie.
Family therapy invites family into the process. This type of counseling builds bonds between family members while educating them about their loved one's addiction. Since family members don't always fully understand drug addiction, family therapy addresses that problem head on.
Let Memphis Recovery Centers Show You How to Combat Addiction
Addiction isn't something that you should attempt to defeat alone. You need professional help that puts your needs first. Memphis Recovery in Tennessee is a nonprofit addiction treatment organization that cares about its clients. Unlike other rehab centers that focus on the bottom dollar, our primary focus is helping you or someone you love conquer addiction.
Because individuals have different needs, we pride ourselves in creating individualized recovery plans, some of which may include a partial hospitalization program. Our plans offer a mix of services, including:
Don't let drug addiction control your life or the life of a family member. See how compassionate treatment at Memphis Recovery Centers can change your life. Call us today at 866-672-7378.