"How does detox work?" Detox, short for detoxification, is a process that refers to the portion of substance abuse treatment that removes the toxins from the patient's body. This is an essential part of overcoming most drug addictions, but it can often be misunderstood. Detox is a crucial part of the addiction recovery process, and it doesn't have to be as difficult or scary as many people think.
About Drug Detox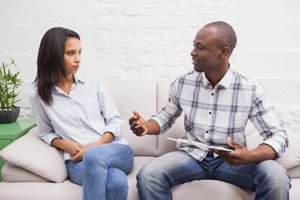 When people become dependent upon substances such as drugs or alcohol, removing those things from their systems can be quite risky. Withdrawal, without supervision, can lead to problems such as suicidal leanings, hallucinations, seizures and more. Without medical supervision, it's a difficult and painful process.
Professional detox prior to drug rehab is a safer and more comfortable way to deal with removing a substance from the body and managing withdrawal symptoms. There are three phrases, suggested by the US Department of Health and Human Services, involved in a quality detoxification program. These are evaluation, stabilization, and transition to rehab.
How Does Detox Work?
When you ask the question, "how does detox work," it's important to start with the first phase of the process, evaluation. During this time, the doctor will ask you some questions to determine your particular needs. Questions include things like:
Which drugs did you take?
When did you start using substances?
When did you begin to notice a problem or signs of addiction?
What is your medical history like?
Stabilization involves stabilizing your condition while going through withdrawal. The process and length it requires differ for every person based on the type of drug and the severity of use. The third and final phase is transitioning to a recovery center to complete substance abuse treatment. Detox is only the beginning of overcoming drug or alcohol addiction.
Now that you've overcome the physical symptoms of dependency, it's time to address the mental and emotional aspects that have kept you a prisoner to addiction and to learn the skills that will help you stay clean for the long haul.
How Memphis Recovery Can Help
Once you answer the question, "how does detox work?" it's time to get started on the process. Here at Memphis Recovery, we're ready to help you complete the work you've started with detox. Our staff dedicates themselves to providing the unique services you'll need to reach your goal of recovering from substance abuse.
We believe in an individualized approach where each client receives the support he or she needs to overcome their personal addiction issues. Some of these include:
We will determine the right program for you from our offerings such as a partial hospitalization program or intensive outpatient program.
No one should go through the difficult journey of overcoming addiction on their own. Let Memphis Recovery help you on your way to becoming the whole and healthy person you strive to be. Call us at 866-672-7378 for more information.