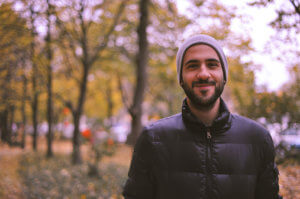 Completing a rehab program doesn't mean that you've beaten your addiction. In fact, completing a treatment program is just one step on the long road to recovery. This lifelong commitment is why aftercare treatment is so important. These programs help you develop new, healthier behaviors that prevent your addiction from resurfacing.
What Is Aftercare Treatment?
Aftercare programs refer to ongoing treatment plans for people who finish inpatient or outpatient programs. In most cases, these programs start right after rehab treatment finishes. The best rehab centers create these programs to fit your needs, meaning that no two programs are ever the same.
The overall goal of these treatment plans is to help you avoid relapse. These plans often involve checking in with a counselor to ensure that you follow your plan for sobriety. Counselors usually help individuals create sobriety plans during rehab to follow once they complete their treatment.
How Long Does Aftercare Treatment Last?
Just like addiction treatment, aftercare doesn't take a set amount of time. In some cases, it might only be for a few days. Other individuals may find themselves in lifelong subsequent care. Because addiction is a mental disorder that affects the way that you live your life, it requires constant maintenance.
In general, however, relapse is a major concern during the first six months after rehab treatment. Although relapse can happen after six months, it's more common during this time span. This is why so many experts recommend that people take part in these post care programs.
What to Look for in a Program That Provides Extended Care
Continuing treatment after you finish rehab is just as important as the care that you receive during a residential or intensive outpatient program. Your needs will vary depending on your addiction. However, some things that you should look for in an aftercare treatment program include:
Random drug testing
Visits from alumni members
Relapse prevention education
Anger management courses
Job training
Family therapy sessions
When you're looking for ways to strengthen your recovery, it's important to look for programs that are there for you when you need support. If you have questions or problems, you want to have access to help. Living with an addiction isn't easy, and that's why these effective programs exist.
Addiction Is Costing the Nation Billions
Addiction and substance abuse cost the nation billions of dollars every year. This expense includes money that the country as a whole spends on crimes, treatment and lost work productivity. According to the National Institute on Drug Abuse (NIDA), addiction costs the United States $700 billion every year.
Much of that amount falls under alcohol and illicit drug addiction. The NIDA reports that our country spends around $224 billion a year on alcohol addiction, with treatment and health care accounting for $25 billion of this amount. The nation spends nearly $194 billion on illicit drug addiction, with treatment and health care covering $11 billion.
A large portion of that $700 billion expense comes from people who relapse after receiving treatment. Experts say that avoiding relapse is possible if they seek quality aftercare following some level of treatment.
Getting the Treatment You Deserve at Memphis Recovery
At Memphis Recovery in Tennessee, we provide clients with a proven approach to drug rehab. As a non-profit addiction treatment center, our goal isn't to capitalize on their addiction, but instead to help people overcome it. Our compassionate therapists use techniques like dual diagnosis and trauma therapy to help individuals get to the root causes behind their addiction.
At Memphis Recovery, we place a big focus on our aftercare program, which typically lasts for six months. During this time, we continue to provide custom treatment plans while teaching you effective relapse prevention techniques.
Along with a high-quality aftercare treatment program, we also offer:
Don't spend another moment of your life struggling with addiction. Let our programs lead you down the path to recovery. Call Memphis Recovery today at 866-672-7378.