If you've ever gone to rehab, you know that not all rehab centers provide the same level of care. Many people must go through several rehab attempts before ever achieving true sobriety. This is because many facilities lack high-quality services, programs, and staffing. That's why it's important to find a premier rehab program with the resources to help you get clean and learn how to resist future use. Learn how drug addiction treatment at Memphis Recovery Centers in Memphis, Tennessee, give you tools for lasting sobriety.
What Separates Us From the Rest?
For starters, we take pride in delivering quality and compassionate care to each of our guests. In order to set guests up for success, they need to feel welcome and at ease during their time at rehab. Our beautiful facility provides a comfortable, private, and safe setting for individuals to focus completely on their recovery.
There are many other features that separate our drug addiction treatment facility from others.
Individual Treatment
Your experience with addiction is just as unique as you are. You shouldn't expect a generalized addiction treatment approach to work for everybody. If you truly want to leave substance abuse behind, you need personalized treatment tailored to meet your specific needs.
At Memphis Recovery, we work to identify and address patients' individual needs before administering addiction treatment. Once professionals conduct a full analysis of your family, medical, and addiction history, they'll help you identify the right treatment course.
Compassionate and Knowledgeable Staff
Our medical specialists are trained and experienced in handling all sorts of situations. Our guests can always rest assured knowing they will receive kind and fair treatment at our facility. After all, you deserve to be treated with respect and dignity while working toward your goals.
Our staff will be available 24/7 to help with any possible issues and offer support. We understand that addiction is a disease, not a choice. Our guests can relax in a judgement-free setting while getting away from the stress of real life.
Continued Care
For many people who go through rehab, aftercare is especially helpful. This service provides individuals with the continued support that they need when returning to their real life. At Memphis Recovery, we provide guests with up to six months of Aftercare to help prevent future relapses.
Seek Drug Addiction Treatment in Memphis, Tennessee
If you're dealing with an addiction to drugs or alcohol, we can help. Memphis Recovery is ready to guide you through each step of the recovery process. Our programs and services can help you change your life in every way.
Some of the treatment programs and services we offer at our non-profit addiction treatment facility include:
Our drug addiction treatment has worked for numerous people just like you. If you give it a chance, it can help you, too. With hard work and dedication, you can stop the abuse and start working toward rebuilding your life.
Say "Yes" to Drug Addiction Treatment
Don't put off seeking professional drug addiction treatment. The longer your problem continues to go untreated, it will only grow worse. Memphis Recovery offers quality, personalized, and compassionate care to each individual who entrusts us with their treatment. If you're ready to get started on this amazing journey, call us today at 866-672-7378. The best days of your life are just around the corner!
If you're struggling with addiction in the Memphis, TN, area, you may be wondering what to look for in a treatment center. Addiction is such a powerful disease that it's crucial that you find the right facility so you don't relapse. By going to a facility that doesn't offer you the treatment that you need, you may not have the tools to stay clean. This is why you should understand what features the best drug rehab centers in Memphis TN have to offer.
Levels of Care at Drug Rehab Centers in Memphis TN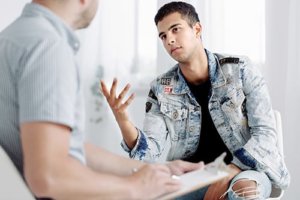 It's imperative that the Memphis rehab you go to offers multiple levels of care to help you recover. One mistake that many people make is going to the wrong level of care too soon. Many people need the stability and accountability of a residential treatment program to stay clean. Studies show that by starting in a residential level of care and transitioning to other levels increases your chances of recovery.
After the residential level of care, you transition to the partial hospitalization program. This program provides you with continued medical care alongside therapy. This is for anyone who is struggling with post-acute withdrawal syndrome or any other medical issues. The final levels of care are outpatient, and these help you transition back into your regular life while still receiving treatment. It's helpful to continue having support as you go back home and to work while learning how to live a new, sober life.
Mental Health at Drug Rehab Centers in Memphis TN
The best drug rehab centers in Memphis TN are going to offer dual diagnosis treatment to help you with your mental health. Many facilities specialize in addiction, but they aren't able to address your mental health. The reality is that one of the main reasons people turn to drugs or alcohol is to self-medicate a mental illness. Some of the most common forms of mental illness that people with addictions struggle with include the following:
Depression
Anxiety
ADHD
Bipolar disorder
PTSD
At a Memphis rehab that offers dual diagnosis treatment, professionals will address your mental health and addiction. You're going to work with doctors as well as therapists to receive a proper diagnosis and begin healing. You'll find new ways to manage your symptoms of mental illness without having to turn to substances to self-medicate. At rehabs in Memphis TN that don't address mental illness, there are high relapse rates because they only solve half of the problem.
There are many ways in which drug rehab centers in Memphis TN can help you with your mental health, but sobriety can help as well. Among those that enter a Memphis rehab, many people notice that their mental health improves over time. In some cases, an addiction to drugs or alcohol can be the primary reasons as to why a person is struggling with mental illness. Over time, your brain begins to heal, and life gets better than you could have ever imagined.
Support at Drug Rehabs in Memphis TN
Another benefit of rehabs in Memphis TN is when they offer group therapy that provides you with peer support. While it's great to work with professionals at drug rehab facilities, it helps to know that you're not alone. Group therapy is a great way to build relationships with others that will help you during difficult times in early recovery. You'll also find that your experience and your support will give you the ability to help others as they travel this road of recovery by your side.
If you're looking for drug rehab centers in Memphis TN, allow Memphis Recovery to help you overcome your addiction. We're a facility that offers everything from residential treatment to PHP, as well as outpatient programs. Not only do we specialize in dual diagnosis treatment and trauma, but we're passionate about helping people. Some of the services we offer here at Memphis Recovery Centers include the following and more:
If you're ready to begin on the path of recovery and change your life for the better at one of the best drug rehab centers in Memphis TN, call us today at 866-672-7378.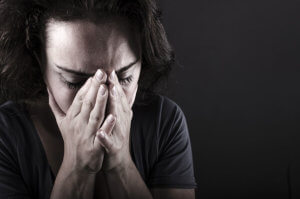 If you struggle with substance addiction, you might be interested in the types of drug rehab Memphis has to offer. Overcoming dependency and addiction will likely be one of the greatest challenges you will ever face. You need quality treatment from a reputable center in order to truly change your life. Fortunately, this kind of top-rated treatment is available at Memphis Recovery in Memphis, Tennessee.
Addiction Requires Individualized Treatment
If overcoming addiction was easy, Americans wouldn't suffer nearly as much as they do. Unfortunately, addiction changes the way the brain works. Over time, the brain starts to believe that it needs the drug in order to feel "normal." Quitting once dependence develops is no easy task. Many people are never able to stop the cycle of abuse once it begins.
Addiction impacts people in different ways. Those with vulnerabilities like mental health disorders, hereditary predispositions, and stress are at an increased risk for developing drug dependency and addiction. Individuals who begin using drugs at an early age are also more likely to suffer prolonged addiction problems.
Each user's experience with addiction is unique. For this reason, no single program will work for every person. For treatment to be effective, it needs to be individualized.
At Memphis Recovery, we personalize our programs to ensure lasting results. Based on factors like family history and personal experience with addiction, our professionals develop customized treatment plans to give our guests the individualized care that they need. No two patients' rehab experiences are identical, and they may vary in length. For those with severe addiction problems and younger individuals, treatment may last an extended period of time.
Average Programs Won't Cut It
An average treatment program will not be capable of delivering the quality care that you need and deserve from rehab. Only a well-rounded addiction treatment approach can help you to achieve the changes that you desire. It's important to keep this in mind when checking into the opportunities for drug rehab Memphis has to offer.
To truly move on from addiction, you must address any and all issues that lie at the surface of your problem. Do you suffer from an underlying emotional disorder, like bipolar disorder or depression? Do you come from a family with a history of substance abuse problems? Whatever it is that fuels your addiction, professional rehab and therapy can help.
Memphis Recovery has the recovery resources and personalized programs that foster total and lasting recovery. With our guidance, you can get sober, learn life skills for maintaining your sobriety, and develop a healthier mindset. We can also teach you to identify your addiction triggers, which will give you the best chance to avoid relapse in the future.
Our Drug Rehab Memphis Recovery Can Change Your Life
If you're serious about getting clean, you should consider our quality drug rehab, Memphis Recovery. As a non-profit addiction treatment center, we take tremendous pride in our esteemed programs and compassionate service.
Some of our programs and services include:
It doesn't matter how long or how often you abuse drugs. Lasting sobriety is just around the corner. If you're ready to get clean and make your sobriety a priority, we can help. Call our drug rehab Memphis Recovery today at 866-672-7378.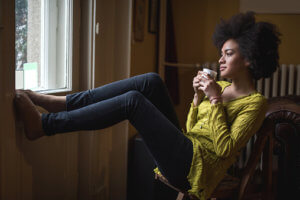 If you struggle with drug abuse or addiction, quality drug rehab can get you on the path to sobriety. Memphis Recovery provides unique treatment plans for adults and youths based on their individual needs. We also strive to create a caring environment that nurtures our clients to achieve recovery. These aspects and our non-profit status make us the ideal choice for rehab treatment.
Treating a Range of Addictions
Whether they're prescription or illegal drugs, numerous drugs can lead to addiction. As a non-profit addiction treatment center, we want to provide care to as many people as possible. To achieve that mission, we can treat a wide range of substance use problems that involve drugs such as:
Alcohol
Illegal and prescription opiates
Prescription opioids
Meth
Cocaine
Stimulants
Tranquilizers
An Individualized Residential Drug Rehab Experience
Our emphasis on customized treatment plans is what sets up apart from other rehab centers. We don't believe in a one-size-fits-all approach. When you visit our facility, one of our friendly staff members will give you an assessment and get to know you. From the information that you provide, we can create a treatment plan that will fit your specific needs.
Your residential treatment plan won't have a time limit, either. We believe in providing treatment for as long as you need to achieve sobriety. While teens usually stay for up to three months, they have the option to stay longer. This same option is available to adults, too.
Since Memphis Recovery is a non-profit facility, we don't let your insurance coverage influence your treatment. We believe that everyone should get drug abuse or addiction treatment if they need it. If your insurance won't pay for your care, we'll help you work out a financial strategy.
Flexible PHP and IOP Options
If our residential program doesn't work out for you, we offer partial hospitalization (PHP) and intensive outpatient (IOP) options. However, you might not know much about these drug rehab services.
Our PHP is an extensive, short-term program that's a step below residential treatment in regard to level of care. This service is ideal for adults who have acute symptoms but don't need 24-hour monitoring. You still follow a structured plan, but you don't have to stay at our facility. Instead, you visit during the day and return home in the evenings.
Our IOP is a step below PHP in the level of care. Since it only provides primary treatment services, it's more beneficial for your recovery if you complete our residential program first. We pack our IOP with therapy sessions during the day, but you return home afterward. This option helps you readjust to home life and work.
Preventing Relapse With Aftercare
Going back home and to work after getting residential treatment overwhelms a lot of people. Temptations to use drugs could present themselves again. Since sobriety is a lifelong commitment, Memphis Recovery wants to help you avoid relapse.
Our aftercare program can nurture the skills and positive behaviors that you learned during residential treatment. We provide ongoing care that meets your needs. In general, however, you'll check in with a therapist to keep you on track. You'll also receive support when you need it the most.
Like our other drug rehab programs, we don't set a duration for aftercare. You may only need our support for a couple of weeks, or you may need it for six months. It all depends on you.
Visit Memphis Recovery to Overcome Your Addiction
With our location in Tennessee, Memphis Recovery can provide safe and confidential care for you. Our addiction treatment approach ensures that we meet your specific needs during your stay. Your treatment plan may include treatment services such as:
Don't let drug abuse or addiction take a toll on your health and relationships anymore. Take your life back with our help. Call Memphis Recovery now at 866-672-7378 to learn how to take your first step toward sobriety.