Since a substance abuse disorder can be so all-encompassing, you might want to immerse yourself in treatment. Some people ask, "What is residential treatment?" Learning more about this type of rehab can help you find the best option for long-term therapy.
What Is Residential Treatment?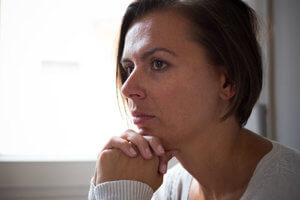 When you undergo residential treatment, you live at a facility as you move through your treatment plan. You'll be with peers who are going through similar circumstances. This gives you a chance to take a break from a social circle that might be detrimental.
Maybe your friends at home encourage you to use drugs. Your interpersonal interactions may trigger your substance abuse in other ways. Getting away can be the best way to focus on yourself as you begin your journey toward recovery.
Residential treatment also allows you to focus on yourself. When you remove your daily stressors and obligations, you create space for healing. You can move through your therapy plan without worrying about meeting deadlines for work or managing your children's schedules. As the strain of your routine dissolves, you gain perspective.
Staying at a rehab center for an extended period also gives your therapists time to get to know you. This allows them to help you discover more of yourself and provide you with the best individualized care.
How Long Does Residential Treatment Last?
Although many rehab centers offer 30-day programs, the ideal length of time for residential treatment varies from person to person. That's why it's best to decide how long someone should stay in residential treatment after the individual has consulted with the professionals at the facility.
Someone in addiction treatment should have no access to drugs while in residence. If you might not be ready to deal with cravings, you might want to stay at the center longer. Most relapses occur early in recovery. The longer you can work on yourself in treatment, the less likely you may be to start using again.
The support that you receive in rehab can be instrumental for healing. In residential treatment, you have access to the compassionate staff around the clock. You also develop strong friendships with people who have the same goals as you.
What Is Residential Treatment Good For?
Residential treatment is ideal for people who need consistent care throughout the day and night. This includes individuals who have quit using drugs cold turkey and are experiencing withdrawal symptoms. It can be dangerous to stop using opioids, alcohol, and benzodiazepines abruptly. People who are dependent on these substances require medical supervision to stay healthy as they wean off of the chemicals.
If you have relapsed after attending an outpatient program, you might also be a prime candidate for residential rehab. The additional structure can produce significant results if you've been having trouble staying sober.
At Memphis Recovery Centers, we can help you succeed in recovery with a residential treatment program that we tailor to your needs. As you progress in your journey, you can step down your treatment levels with options such as:
Have you been wondering, "What is residential treatment?" Immersing yourself in a culture of compassion and support may be just what you need. Find out how we can help you recover from addiction by calling 866-672-7378.