Most people know of the drug cocaine. However, what about crack cocaine? Some people know the name, but they don't know what it really is. Below is more information that can help them answer the question, "What is crack cocaine?"
What Is Crack Cocaine?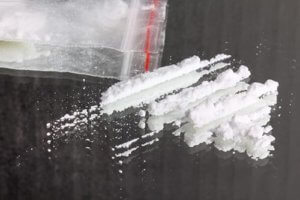 Crack is simply cocaine in a crystal form. These crystals are typically yellow, but sometimes they're white or a pale rose pink. Normally, cocaine comes in a powder that people snort. Unlike traditional cocaine, people have to heat and smoke crack.
The name comes from the sound that the crystals make when people heat them. They start to pop or make cracking sounds.
Why Do People Use Crack Cocaine?
Crack is the most potent form in which people can get cocaine. Because of its high potency, crack is also the riskiest way to use the drug. It's more addictive and more likely to cause an overdose. In general, it's about 50 to 100 times stronger than powdered cocaine.
Another reason why people use crack over traditional cocaine is for the quick high that they get. Smoking crack gives them an immediate and intense high. However, it only lasts for about 10 to 15 minutes.
The Dangers of Using Crack Cocaine
One of the dangers of crack is that people can develop an addiction after just one use. Unlike powdered cocaine, which is expensive, crack is relatively cheap. The lower price makes it easy for people from all walks of life to afford it.
Of course, the cheap price tag doesn't last long. Since the high is so short, people have to keep buying more to feed their habit. Eventually, they start taking desperate measures to afford crack. Some of them steal, rob, or sell their bodies to pay for it.
Crack cocaine also causes numerous health problems. The long-term effects of smoking it include heart, liver, and kidney failure. Smoking crack can also cause many mental disorders as well, from depression to psychosis.
What is crack cocaine? It's a drug that ruins people's lives. It's a drug that people have to seek professional help to overcome.
Get Help for Your Crack Cocaine Addiction
Don't let crack or any other form of cocaine ruin your life. At Memphis Recovery Centers, we provide support for people who suffer from cocaine abuse. We pride ourselves in offering custom treatment plans that address the heart of the problem. Some of the programs that our caring staff provides include:
Don't stop at simply knowing the answer to the question, "What is crack cocaine?" Get the help that you need to stop crack addiction. Reach out to us today at 866-672-7378 for more information about how we can help you.