Addiction of any kind can be detrimental to your physical, mental, and social health. Of course, things get riskier when you take more than one drug at once. Understanding the polysubstance abuse definition can help you recognize the severity of your addiction and get the right treatment.
Polysubstance Abuse Definition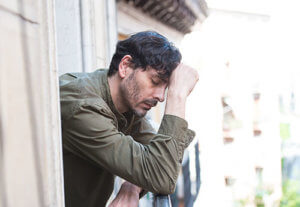 According to the Encyclopedia of Medical Disorders, the polysubstance abuse definition involves the indiscriminate use of more than two different drugs simultaneously. People who suffer from this disorder don't have a preference for a particular substance.
There is not much literature about polysubstance abuse. Therefore, many misunderstand the diagnosis. However, it seems as though there is a clear difference between someone who has dependence issues with three separate drugs and someone who has a polysubstance dependence.
With polysubstance dependence, someone may develop an addiction to the high instead of one specific substance. They may take more than one drug at once to intensify the mind-altering or euphoric effects.
Some people do this unintentionally. They may drink a beer while taking prescription painkillers for a medical disorder. Many drug combinations are dangerous, however. Taking multiple substances at the same time can intensify their harmful effects.
What Drugs Do People Often Abuse Together?
People commonly abuse alcohol with other substances. Other drugs that people often consume with other drugs include:
Marijuana
Cocaine
Heroin
Methamphetamines
Benzodiazepines
Designer drugs
Prescription painkillers
Clinicians exclude caffeine and nicotine from the polysubstance abuse definition.
Young people and those who don't have regular access to a particular drug are likely to develop a polysubstance dependence. They may choose to take a specific drug for the moment just because it's available.
How To Treat Polysubstance Dependence
Treatment for polysubstance dependence may be challenging because of the various chemicals involved. For example, naloxone may reverse an opioid overdose. However, naloxone may not work as well if other compounds are present during the overdose.
Some people who use more than one drug avoid disclosing the chemicals that they use because they're afraid of getting in trouble or feeling ashamed of their addiction. Because specialized treatment is necessary to treat addiction to multiple substances, it's important to be honest with the professionals who care for you.
Individuals with co-occurring mental health disorders may be more likely to engage in polysubstance use than others. Therefore, they need to be treated by people who understand the importance of individualized care.
At Memphis Recovery Centers, we use science-backed approaches to addiction treatment. However, we work with each client to come up with a personalized plan for recovery.
Our programs include:
If you're not sure whether you fall into the polysubstance abuse definition or need some guidance on where to turn, call us at 866-672-7378 to find out how you can get the help that you need.