If you're reading this, it's likely because you or someone you love needs help for a drug or alcohol abuse problem. Millions of Americans struggle with this same disease, and the majority of these people will never seek help. In an age where rehab treatment is so readily available, we urge you to not let your problem go untreated. Professional rehab can help you tackle your issues and learn healthy life skills for resisting future drug use. Memphis Recovery in Memphis, Tennessee, offers high-quality, individualized treatment. In no time at all, our addiction treatment center can put you on the path to a total life change.
Aspects of Our Addiction Treatment Center
Individualized Care
At Memphis Recovery, we understand that addiction is a progressive and individualized disease. It impacts users in different ways, meaning that one generalized treatment plan can't help all people. In order for rehab to be effective, we personalize treatment plans to meet each individual's specific needs. At our addiction treatment center, we design personalized plans based on user's unique history and experience with addiction.
What works for some might not work for others. A generalized, subpar program will keep you at constant risk of future relapse. We have a program that can help get you sober and teach you coping skills for maintaining your sobriety.
Compassionate and Knowledgeable Staff
Just as you would prefer a physician with a friendly bedside manner, you should expect the same from your rehab caretakers. For rehab to be effective, individuals need to feel safe, secure, and welcome. Our medical professionals are dedicated to providing compassionate, reliable, and individualized care to each of our guests. They will be available 24/7 to guide you through each step of the recovery process.
Dual Diagnosis Therapy
There's a close link between addiction and mental disorders. A large majority of people who abuse drugs or alcohol also suffer from some type of mental issue. Issues such as depression, anxiety, and bipolar disorder make it more difficult to overcome addictive behaviors. This is because most users struggling with an emotional problem use substance abuse as a way to deal with their problems. Breaking this habit and adopting a healthier mindset isn't easy, but it's possible.
For treatment to work, you must address any underlying psychological issues that are fueling your addiction. Otherwise, you're likely to return to substance abuse when rehab ends and real life stresses resume. Rehab involving therapy is a great opportunity to work through these problems and learn to avoid addiction triggers.
Memphis Recovery offers Dual Diagnosis and Trauma Therapy to those who need help with a mental disorder. There's no reason to feel ashamed if you, too, need this all-encompassing approach to treatment. Our psychologists can help you re-balance the emotional troubles that currently hinder your progress.
Our Programs Can Help You Beat Addiction, For Good
Are you ready to tackle your problem so that you can enjoy a sober and rewarding life? Memphis Recovery in Memphis, Tennessee, has the premium programs and services needed to achieve your goals. Our addiction treatment center combats addiction through a combined effort of modern evidence-based practices, therapy, and continued care.
We offer:
We also offer up to 6 months of Aftercare after addiction treatment is complete. This program is especially helpful for those who need a little extra support upon leaving our center and returning to their real life.
Seek Help for Addiction Today
Don't sit by hopelessly while your addiction problem spirals more out of control. Our addiction treatment center in Memphis, Tennessee, can help you put an end to your destructive behaviors. If you're prepared to work hard, Memphis Recovery is ready to guide you toward total and lasting rehabilitation. Give us a call today at 866-672-7378 to get started on this unique opportunity.
Choosing the right drug rehab center is an important part of overcoming an addiction. There's a lot to consider in the search for help. However, not everyone knows what to look for. Before starting your search, you need to know what rehab facilities do.
What Does a Drug Rehab Center Do?
In short, drug and alcohol treatment centers help people who have addictions to re-enter society. Drug addiction changes people's behavior and makes it difficult for them to live normal lives. Drug rehab helps them not only overcome addiction but also learn how to live normally.
Are There Different Types of Treatment Centers?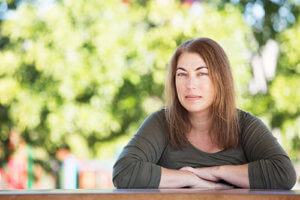 Yes, there are addiction treatment centers for people of varying ages and with different issues. Some of them help people recover from specific drug addictions. Others help those with a broad range of addictions. There are even clinics that help people of specific ages or genders.
Having a wide range of treatment to choose from is great. It gives people the opportunity to look for rehab facilities that fit their needs. It also makes it easier to find centers that they feel comfortable visiting. For example, many women feel more comfortable visiting female-only centers rather than co-ed ones.
Luxury vs. Basic Treatment Center
When people enter drug rehab, they have a choice between luxury and basic treatment atmospheres. The biggest difference between the two is the price. Luxury centers offer a lot of amenities and upscale furnishings. Basic centers may not have as many amenities, but they still help people overcome addiction.
However, insurance companies don't always cover the cost of luxury centers. Most insurers cover the price of rehab but only up to a certain amount. The amount typically falls well below the cost to stay at a luxury clinic.
Rehab center costs also vary depending on the treatments that people want. Residential rehab offers the best chance of a full recovery. Since clients stay at the center, it costs more. Other options, such as outpatient rehab, cost less because clients continue to live at home.
What Can People Take to Rehab?
One question that people typically ask when they enroll in a rehab center is, "What can I bring?" Each rehab clinic has its own list of items that people can and can't bring. In general, some items that they allow include:
Hygiene products
Toiletries
Appropriate clothing
Journal and stationery
Identification
Most drug treatment clinics prohibit some common items as well. For example, people can't bring drugs, guns or other illegal items. Many centers also don't allow electronic devices such as cell phones and computers.
Memphis Recovery May be the Rehab Facility for You
There are quite a few drug rehab centers in Tennessee. However, you won't find many clinics that can offer better service than Memphis Recovery. We aim to create custom rehab experiences for our clients. We want you to have a program that perfectly fits what you need.
At Memphis Recovery, we're proud to offer a wide array of traditional and proven rehab programs. Our staff members can help you choose the right program to fit your needs, including:
Don't let your life slip away as a result of a drug addiction. Let us help set you on the path to recovery so that you can gain control of your life again. Get answers to all of your questions when you call us at 866-672-7378.