Driving while impaired is never a good idea. Despite this, people all over the country risk their lives every year when they drive after drinking or using drugs. That's why the United States observes National Impaired Driving Prevention Month 2018. This campaign raises awareness of this issue and enforces the idea that you shouldn't drive while impaired.
National Impaired Driving Prevention Month 2018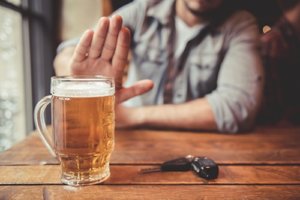 Every December, the National Highway Traffic Safety Administration and the U.S. Department of Health promote impaired driving awareness. The National Association of Drug Court Professionals says that December is the best month to recognize this month-long event. The reason is that the time between Thanksgiving and New Year's Day is one of the deadliest for American roads.
First, the highways are busier than usual as people travel to see their friends and families for the holidays. Second, people attend more parties as they celebrate this time of year together. Many of these parties serve alcohol, and people risk everything when they drive home after they have a few drinks.
How to Observe and Recognize This Event
Do you want to observe National Impaired Driving Prevention Month 2018? If so, recognizing it is easy. All you have to do is not get behind the wheel of a car while impaired. Remember that impaired driving refers to not only drinking alcohol but also using drugs such as marijuana.
You can take this idea a step further when you prevent your friends from drinking and driving. Driving impaired doesn't just put your life at risk. It puts the lives of the people in your car and others on the road at risk, too. It can also lead to a need for an alcohol addiction treatment program.
How to Raise Awareness for This Month
You can go above and beyond when you raise awareness for National Impaired Driving Prevention Month. Online and at select stores, you can buy an awareness ribbon. Red is the awareness color for driving while under the influence. Buying one supports the cause and raises awareness of this issue.
Get Help for Your Alcohol or Drug Addiction
It's one thing to have some drinks with friends but another when alcohol and drugs interfere with your life. At Memphis Recovery, we want to help you kick your alcohol or drug addiction to the curb for good. That's why we strive to offer a wide range of services and programs, including:
Customized treatment programs
Don't let your problem with alcohol cause you to make bad choices. Get help for your addiction, and learn more about National Impaired Driving Prevention Month 2018. Reach out to us today at 866-672-7378 to see how we can help you.