There are many well-known rehab centers in Tennessee. However, not all of them offer all of the programs and attention to detail that people need to overcome addiction. When people look for treatment, they want only the best rehab centers in TN. Below is a closer look at which features make the best facilities in the state.
A Focus on Trauma Therapy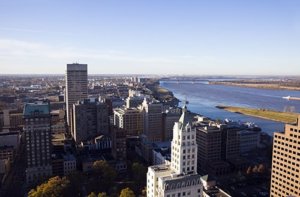 The first feature that people need to look for in a rehab center is a focus on trauma therapy. A vast majority of addiction problems stem from a trauma of some kind. It's imperative that they deal with this underlying issue to move forward in their recovery efforts.
Dual diagnosis and trauma therapy typically go hand in hand. Much like trauma therapy, dual diagnosis treatment is all about treating underlying issues that coexist with addiction. With dual diagnosis treatment, however, the underlying issues are other mental disorders. Anxiety and depression, for instance, often accompany addiction.
The Best Rehab Centers in TN Offer Holistic Treatment
Most rehab centers focus solely on evidence-based treatment options such as cognitive behavioral therapy. While these approaches are important, they shouldn't discount the effectiveness of holistic treatment.
Holistic care focuses more on taking part in activities that heal the mind, body, and spirit. During these activities, therapists get an inside look at how people deal with everyday situations. Holistic treatment also reduces stress and improves focus on rehab.
Several services fit into the holistic treatment category. Two of the most popular are art and music therapy. Yoga, nutrition, and adventure therapies are forms of holistic care as well.
Accepting Various Payments Types
Lastly, people need to ask the important question, "What kind of payment options does the rehab center accept?" Some facilities limit them to paying with certain methods. However, it's important for them to find a place that accepts both insurance and private payment options.
The more payment options that a rehab center accepts, the more people that it can help. It's important to find centers that want to help a variety of people from all walks of life.
Let Us Show You What Ranks Us Among the Best
At Memphis Recovery, we're proud to rank among the best rehab centers in TN. We focus on helping you overcome the source of your addiction safely and healthily. We also pride ourselves on creating custom treatment plans that accurately address your top concerns. Some of the services that we offer in our addiction treatment approach include:
See why Memphis Recovery is among the best rehab centers in TN. Let us give you the tools that you need to overcome addiction. Call us today at 866-672-7378 to start the road to recovery.