Congratulations to Kevin Dailey for being nominated as December's Making a Difference Employee! Kevin was nominated by many of his peers due to his positive attitude, can-do spirit, and his rapport with the patients. Kevin always shows up ready to work hard and help in any way he can. He is a valuable asset to our team.
Q&A with Kevin Dailey
Q. What is your favorite Christmas gift you have ever received?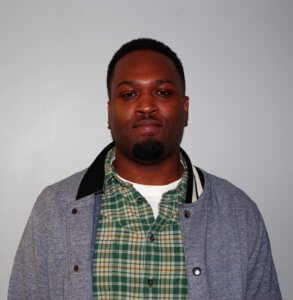 A. My first Xbox, my dad got it for me.
Q. What was your favorite TV show when you were growing up?
A. The Wonder Years
Q. If you were an Olympic Athlete, what sport would you compete in and why?
A. I would choose Track because of Usain Bolt. He makes it look easy!
Q. What are three things on your bucket list?
A. A trip to Fiji, a trip to the White House, and a trip to a Final Four game.
Q. What does it mean to you to be "making a difference"?
A. It means that I have the opportunity to be a positive role model, to show our patients a different path than what they're used to. I like to encourage them to be motivated with life, that it does take a little more effort to do the right   thing, but it's worth it.
"Positive Role Model"
Kevin Dailey began working at MRC in March as a Clinical Assistant at YD. His favorite part about working at MRC is being around the kids all the time and talking with them, "I like to learn about their lives and backgrounds, and I really enjoy being able to share my life with them as well."
Kevin was born and raised in Memphis. He loves to spend time with his laid back, funny family. He has two brothers and one sister who enjoy getting together to play basketball. In his spare time, he likes to listen to music, play basketball, and make clothing. He had the idea to create his own clothing when he was in college, and continues to make clothes for his friends and family today. He hopes that one day he might be able to grow his clothing line, "Knockout", into something big.
Kevin would like to say thank you to his fellow employees for nominating him this month, "I appreciate all of the nominations. I really like working with everyone here. We have a great team!"
Give Memphis Recovery a call at 866-672-7378 to begin your recovery process.